Your customers – connected. Your marketing – integrated. More profit – generated.
Today's shoppers have increasing access to information on their mobile devices and are connected more than ever from any location at any time. This digital evolution has changed the once predictable journey customers travel from discovery to purchase; instead of pouring through a funnel, consumers now move along a loop, mimicking the action of surfing the web that informs our everyday life in the mobile world.
A purchase loop may require a greater number of stops but allows sales to happen more quickly, thanks to the instant, streamlined nature of mobile shopping. Taking full advantage of this new model requires a new way of approaching, anticipating, and meeting consumers' needs and behaviors. At Search Optics, we have developed an integrated digital marketing platform that does all this while improving your ROI.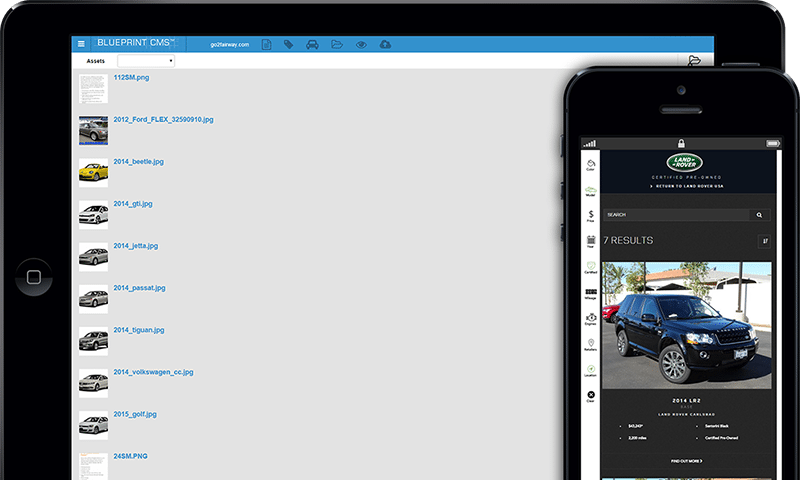 Drive website performance.
Our truly responsive, patent pending website solution was built for performance on the mobile Internet.
Blueprint Platform™ keeps you ahead of the curve and the competition by putting you in front of your customers with the right information, at the right size – all in real time. Our industry-leading solution includes:
Inventory module – This faster-loading module

has more mobile shopping actions, which

leads to

higher conversion rates.
Content management system

– Our all-in-one CMS is user-friendly and features everything you need to make updates on the fly.



Blueprint is also developed for both mobile and desktop SEO, so you'll always show up no matter where your customers may go, thus providing you more sales opportunities.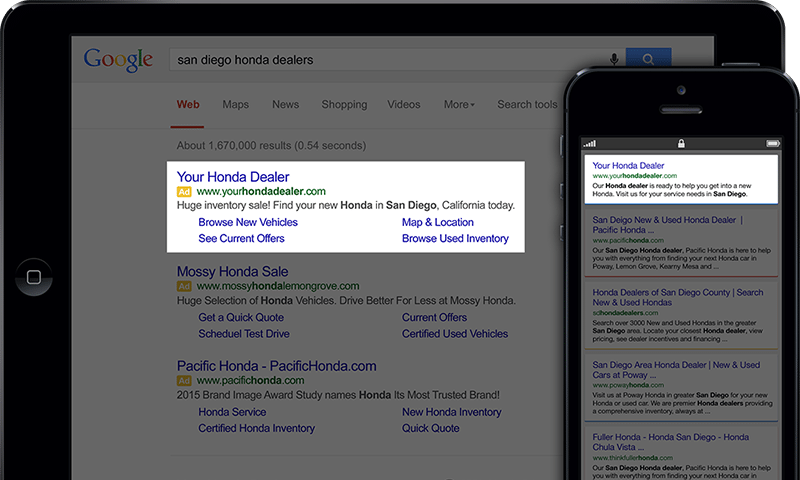 Capture quality leads.
We use content-focused paid and organic search to drive more traffic and better leads to your business.
Our solutions are actively managed by a team of highly certified professionals who fully customise each campaign to your needs using a mobile-first, locally powered approach. These tactics include:
Managed paid search – We leverage state-of-the-art enterprise tools to quickly create, deploy, and edit ads that deliver real value to your brand.
Search engine optimisation

–

Our experts

create quality content that is relevant to your customers and generates recurring value for your business.
Search Optics measures results based on ROI, and we connect every action to actual performance, so you know exactly what is working.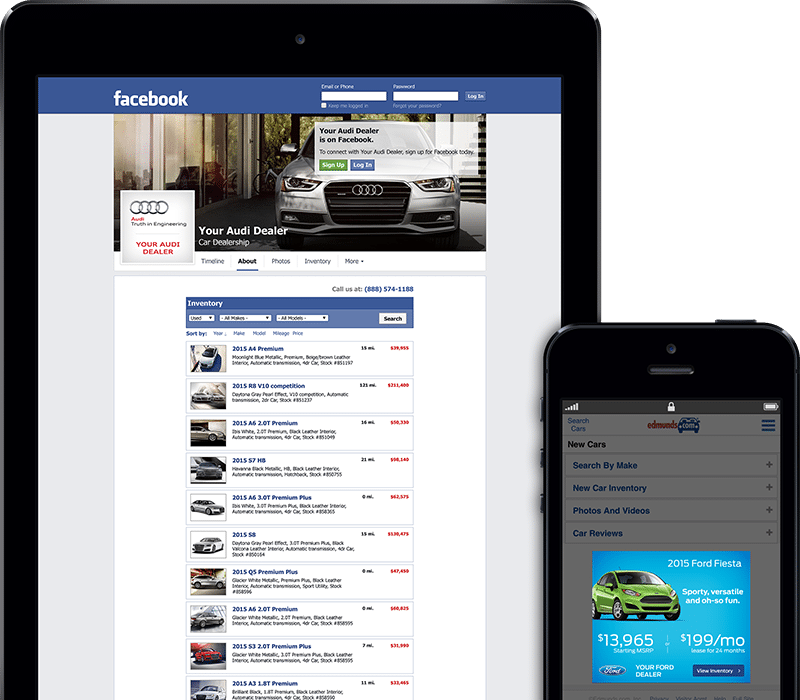 Create greater demand.
Our experts target display and manage social media to raise consumer awareness, reach, and frequency.
Using marketing communication strategies that are promotion-oriented and highly targeted campaigns, we move your customers along the purchase loop toward shopping actions. Solutions include:
Programmatic display – We save you money by buying impressions in real time and by using the best data to target users based on several options.
Content engage – Search Optics focuses on social media engagements that drive brand loyalty or extend your reach to new consumers.
Our approach reinforces your brand messaging at every step in the purchase process, thus generating you more demand and recurring ROI.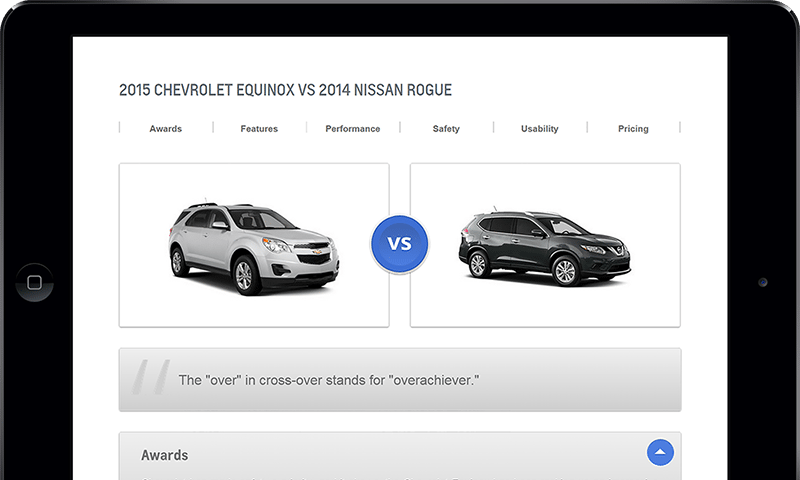 Increase product consideration.
We drive your products to the top of a customer's consideration set with relevant competitive content.
Shoppers increasingly perform research online before making purchase decisions. AutoWhyBuy™ is a highly customisable comparison engine that highlights the strengths of your products. Features include:
Enhanced SEO

–

You can populate the user-friendly interface with SEO-rich, original content to improve search rankings.
Lead generation

–

AutoWhyBuy turns online researchers into showroom shoppers, thus providing in-market sales leads.
AutoWhyBuy keeps customers engaged with your website once they arrive, helping you take market share as you conquest users from other brands.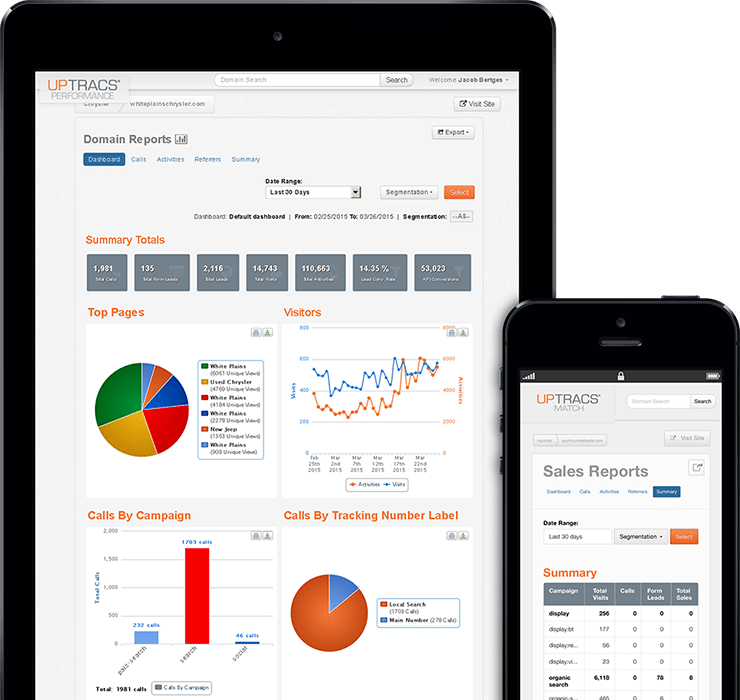 Optimise campaign performance.
Our proprietary suite of reporting tools gives you a detailed assessment of your campaign performance.
Let us be the single-source solution for all your reporting and analytics needs. We measure
campaigns at a granular level and provide you a link between your marketing and actual sales. Products include:
UPTRACS®

–

We monitor every response to your online marketing efforts and calculate your offline conversion rates and cost-per-lead.


By using this service, the guesswork is eliminated from your performance assessment, letting you make better decisions about where to spend your budget.
Ready to align your marketing strategies with your bottom line? We've got just the right platform for you.
*
indicates a required field.