Connect With and Engage Social Audiences to Boost Your Organic Reach.

Target in-market shoppers with localised content to build your brand and drive qualified leads.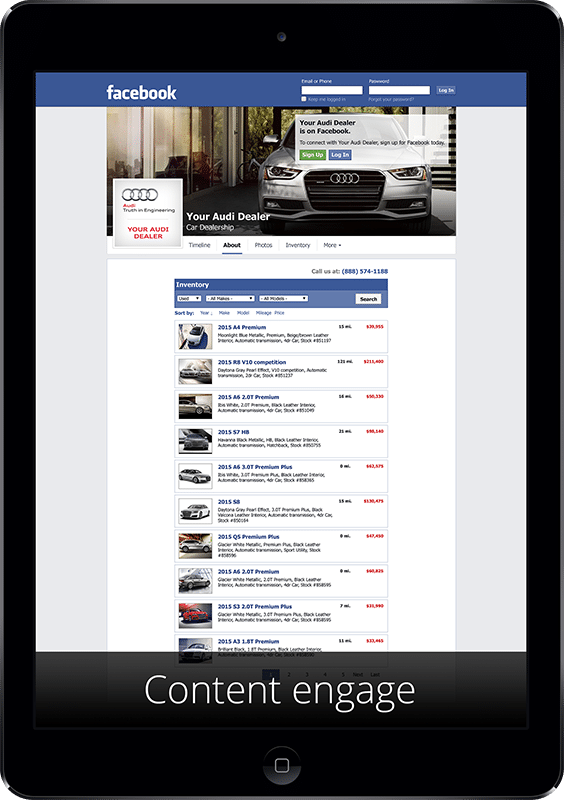 Social Media Campaign Management
We manage Social Media spend to drive user engagement.
A well-managed social media program doesn't simply accrue followers or collect "likes." Our integrated approach does more in a variety of ways, from managing your reputation and creating compelling content to optimising local listings and promoting posts on major networks. Search Optics focuses on engagements that drive brand loyalty, which can lead to repeat sales. As one-time buyers become loyal clients or even advocates for your business, we use them to help extend your reach to new consumers and generating recurring ROI.
Features include:
Content acceleration – we direct customers to your content and engage shoppers who are researching vehicle options
Social media management – Search Optics manages your online community as a standard part of our packages at no additional cost to you
Behavioral targeting – our experts target potential customers using a wide variety of behavioral cues
Video – Search Optics promotes video with targeted content messages that increase awareness and improve ROI
Interested in building brand awareness? Let us supply you with the solutions to better demand generation.
*
indicates a required field.