Optimise Your Digital Marketing to Drive High-Quality leads.

Generate more traffic for your brand and target quality leads through actively managed paid search.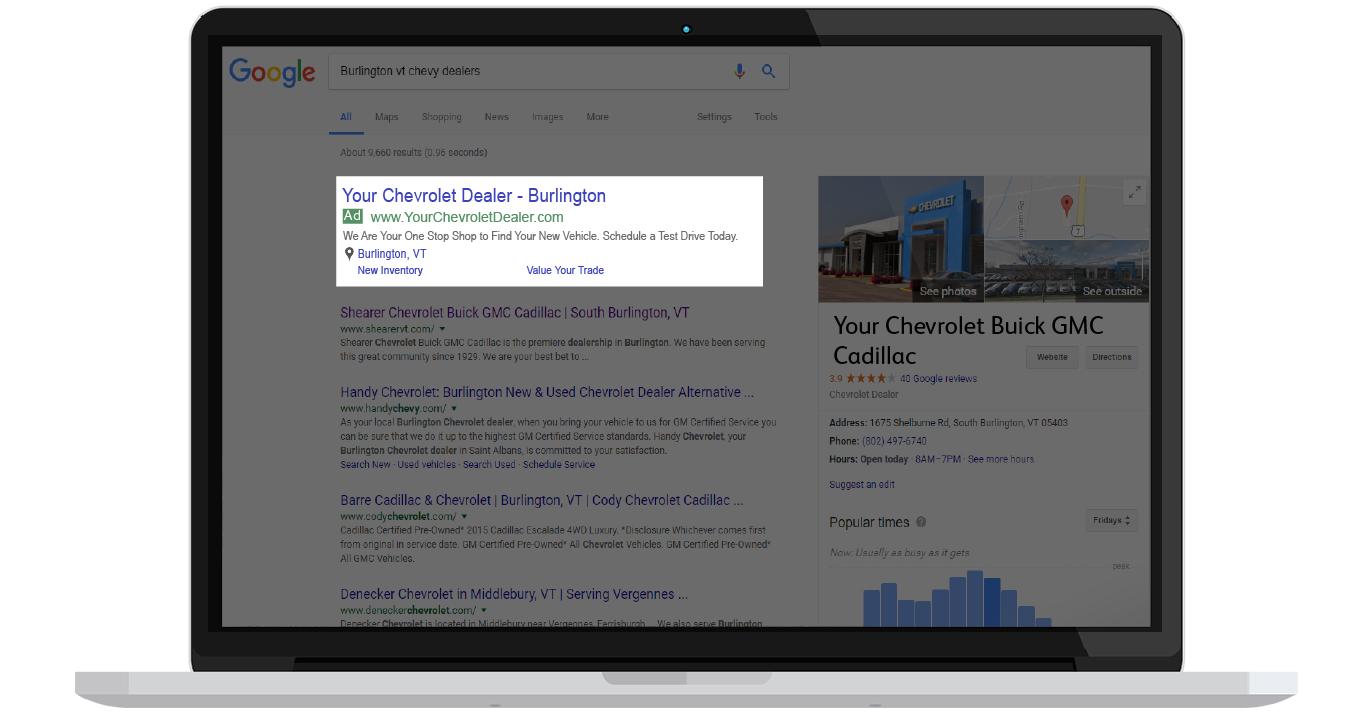 Paid Search
Target High-Quality Leads at a Lower Cost-Per-Lead.
Search Optics makes your Paid Search (SEM) investment worthwhile by leveraging enterprise tools to quickly create, deploy, and edit ads, delivering real value to your brand. Instead of counting empty clicks, we measure results based on ROI – including cost-per-lead – and use the latest technology and bidding algorithms to drive those metrics.
Features include:
Most certified staff in the industry – our specialists actively manage and constantly optimise your campaigns
Highest call volume – we have the highest phone call volume per dealer of any digital marketing services provider
Campaign-level call tracking – we provide actionable intelligence on each campaign report, available 24/7
Latest search engine features – from site links to location extensions, we build your ads with the latest features
Enterprise technology – we use enterprise tools to manage campaigns and pay the lowest bid prices
Personalised ads – we customise ad copy to focus on a strong call-to-action and drive traffic to your site
Dynamic Search and Search Re-Marketing
Strategies
Expand your Paid Search Campaign with Highly-Relevant Ads.
Dynamic Search:
Increase click-through-rate and VDP views
Deliver highly-relevant ads using vehicle and incentive data from your page
Drive shoppers directly to a VDP that matches their vehicle search
Streamline results with ad copy based on your real-time inventory
Develop a targeted approach for used and CPO vehicles
Search Re-Marketing:
Target audiences who have previously visited your website
Reconnect with customers as they continue the search and purchase journey
Increase search relevancy with tailored bids and ad copy
Optimise performance by bidding on new, relevant keywords for previous visitors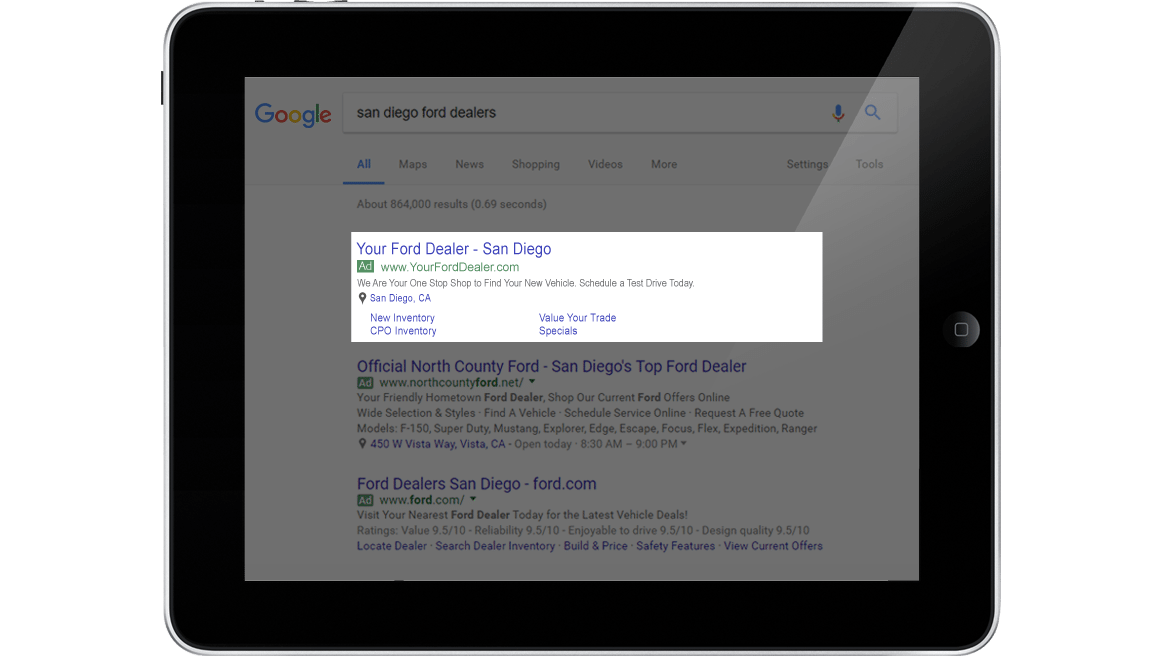 Put the Mobile Champions to Work For You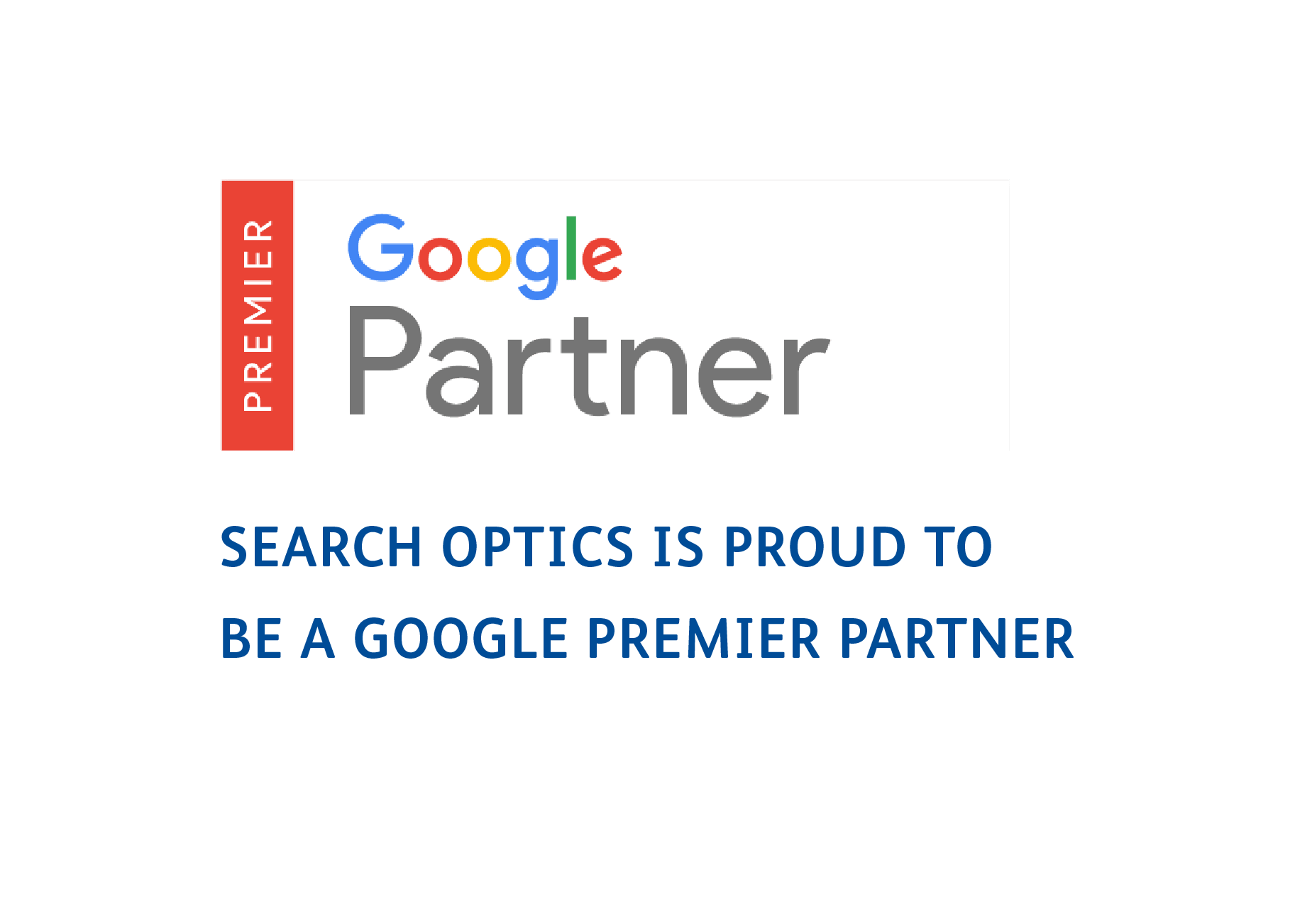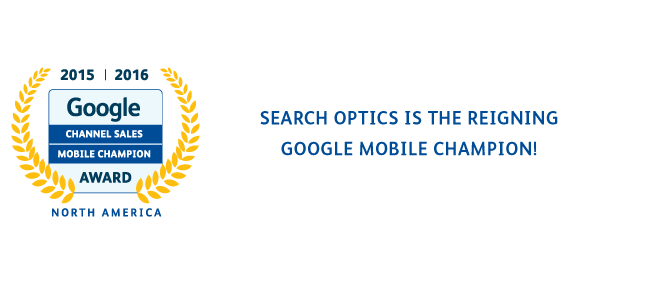 Looking for a targeted source of leads for your business? We make it easy with our personalised solutions.
*
indicates a required field.