Be Found When and Where Your Customers Are Looking For You 

Allow customers to quickly and easily find your business by maintaining accurate and up to date online directory listings.
Local Search
Boost Search Performance With Managed Directory Listings
With 85% of your customers using local search before they even begin shopping, it is critical to monitor the growing number of online directories for outdated and false information. Using a mix of technology and manual processes, our team of professionals continually claims, audits, and updates over fifty listings with updated and relevant content. Search Optics ensures your business will get noticed, reviewed, and located, thus generating twenty percent more leads and phone calls on average.
Features include:
40+ directories covered – we cover well over half of the local search world with listings including Google+, Yelp, and Yahoo
Accurate information – we maintain your online listings to ensure the accuracy of your business information, allowing your customers to find and contact your business when they are searching for you
Duplicate removal – our experts find and remove duplicate listings to ensure customers find you quickly and accurately
Monthly offers – Search Optics posts small text-based offers to your directories and actively pushes phone calls to your locations
Reputation Management – we monitor and respond to online reviews on behalf of your brand, ensuring your customers are heard and helping you identify opportunities for customer service improvements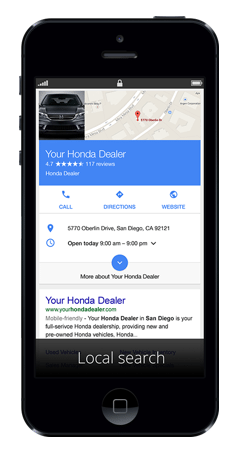 Looking for a targeted source of leads for your business? We make it easy with our personalised solutions.
*
indicates a required field.