Case Study
Leverage Display and Video Advertising to Steal Market Share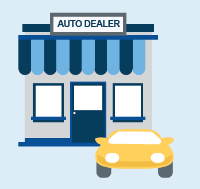 7.1x
MORE LIKELY TO VISIT A DEALERSHIP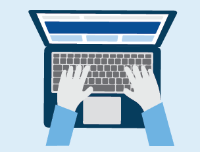 YOY INCREASE IN DEALER REFERRALS

43%
MORE LIKELY TO BUY A VEHICLE
Overview
Major Southern California dealer group comprised of sixty-eight dealerships across multiple DMAs was looking to run a ditial marketing campaign to increase awareness, drive traffic and outperform competitors.
Timing
+ Q2 2016 (April - June)
Objectives
+ Grow top-of-mind brand awareness
+ Conquest the competition
+ Retarget audiences
+ Increase website visits and shopping actions
+ Reach mobile shoppers at competiting dealerships
+ Match display and video impressions to vehicle sales
Solution
A strategic programmatic media campaign consisting of display, video, retargeting and mobile ads was designed and executed across five Southern California DMAs.
+ Conquest audiences were built based on multiple factors including brand loyalty, awareness, consideration and vehicle segment preferences
+ Personalised dealer display and video impressions were delivered across all platforms
+ Retargeting campaigns re-engaged audiences already interested in the brand
+ Delivered ads to shoppers at competing dealerships using mobile GPS locations
+ Display and video impressions were directly matched to number of cars sold
Results 1,2
The Southern California dealer group increased brand and dealership awareness. Exposed audiences were 7.1x more likely to visit a local dealership. Website traffic grew by 75% and year on year (YOY) of dealer referrals increased by 36%. Furthermore, impressions delivered were successfully matched to vehicle sales showing that in-market buyers exposed to Search Optics campaigns were 43% more likely to purchase a vehicle.
1 Place IQ PVR Study 2016: Search Optics Auto Client
2 Oracle Data Cloud BTR Study Q2 2016: Search Optics Auto Client
To learn how display and video advertising can drive results, contact Search Optics today.
En.SearchOptics.com | United Kingdom: +44-80-0086-9248 | Ireland: +3-531-903-5997
---