A smartphone demands a smarter solution.

Thanks to the growing popularity of mobile devices, consumers are more connected than ever. Tablet and smartphone use by in-market auto shoppers increased 35% year over year, with a focus on research and comparison. In fact, that activity even carries into the showroom and onto the sales lot. Moreover, consumers now expect the same complete and fully immersive experience on their mobile devices they get on their desktops or laptops. A clunky, pared down mobile version of your site may even cause you to lose out on sales. The rise of the mobile Internet is a major opportunity to reach your customers like never before and to outperform your competitors. But if your website was built using dated technology, you're simply missing out.
Blueprint Platform™ by SEARCH OPTIC
S
®
the truly responsive, patent pending website solution built for performance on the mobile Internet.
Blueprint keeps you ahead of the curve and ahead of the competition by putting you in front of your customers with the right information, at the right size – all in real time. From the latest sales offers to vehicle details pages, our industry-leading solution optimises your website quickly and efficiently across every device. In fact, its fast-loading inventory module already powers major OEMs. Blueprint is also developed for both mobile and desktop SEO, so you'll always show up no matter where your customers may go. Say goodbye to the days of missed opportunities and lost sales. Say hello to performance. Say hello to Blueprint.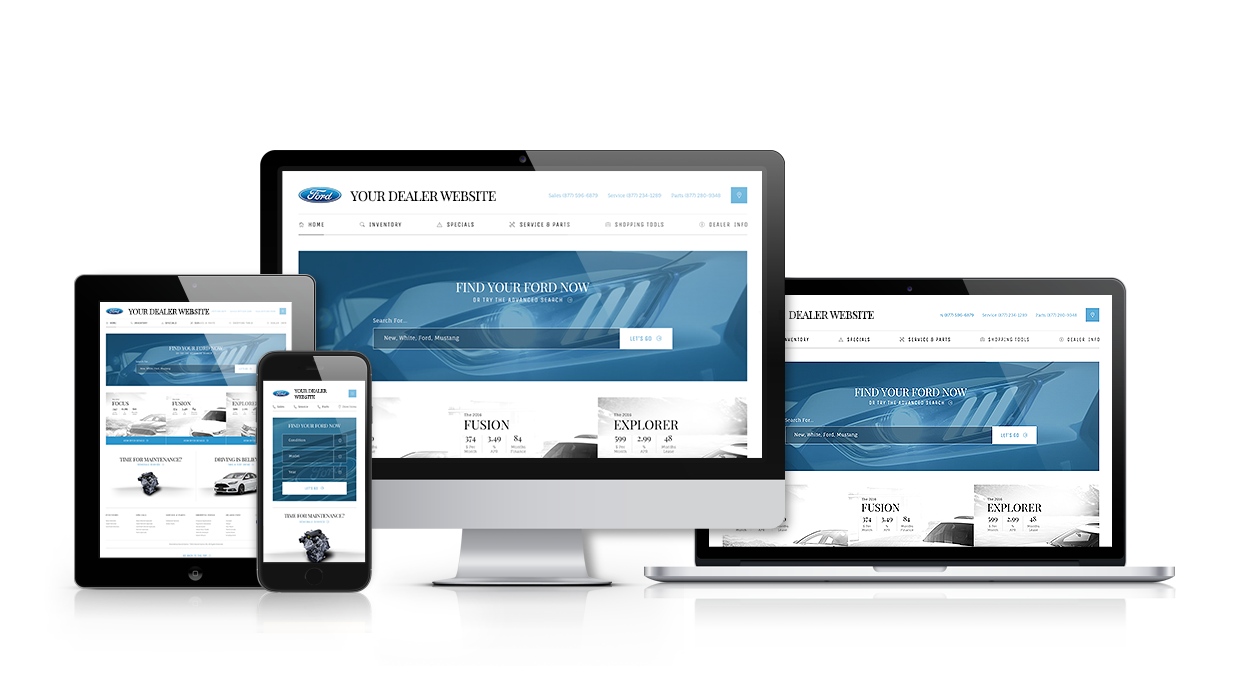 Enhanced performance
'Round the clock and on the road.
Increased conversion rates
Edit content from any device
Fast-loading inventory module

Highly customisable designs
Scheduled and real-time updates
Easy-to-use content management system

On average, dealers who switch to Blueprint see the following results:
a 101% increase in organic mobile traffic
a 48% increase in organic mobile average session duration
a 21% decrease (improvement) in organic mobile bounce rate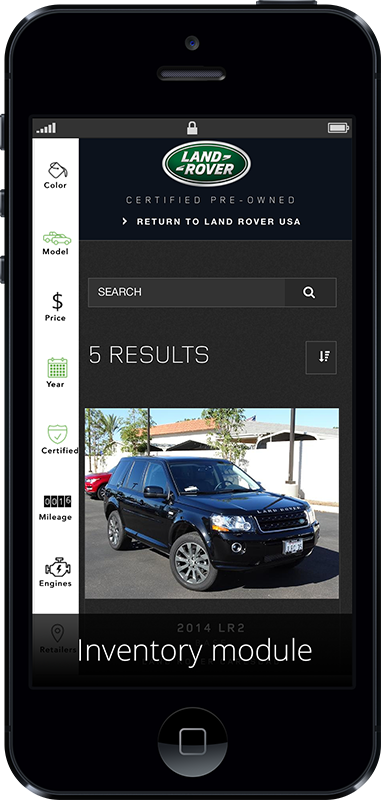 We didn't just reinvent the wheel. We gave it a jetpack.
Inventory module
Blueprint's inventory module is faster than anything you've ever seen:
Powered by Elasticsearch – indexes inventory feed data and supports bandwidth for numerous queries at once
Speed and reliability – search results returned accurately and quickly
Efficient user interface – fewer steps to find vehicles
Responsive system – robust mobile functionality with several forms and tools
With Blueprint, instead of a watered-down, clunky "mobile" site, your customers get the same dynamic experience out on the road as they would at home on a desktop. That means more shopping actions and more buying power for them, and more conversions for you.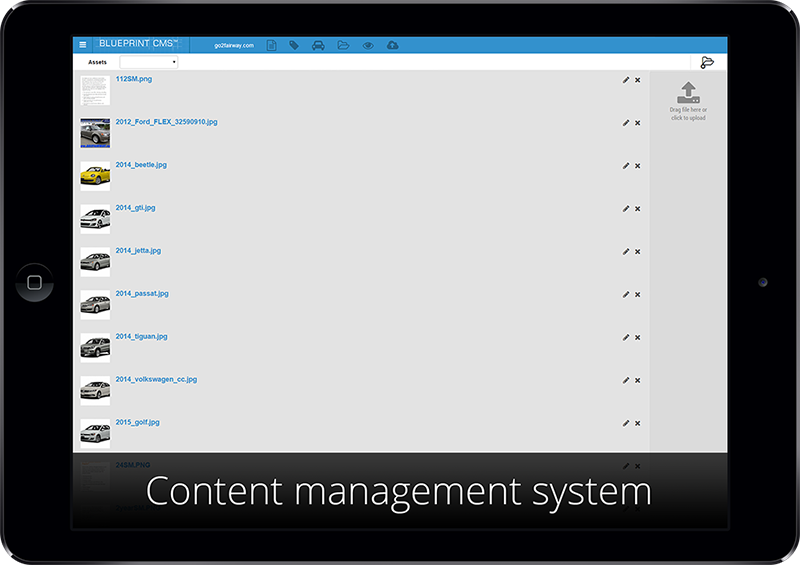 "Responsive" isn't just for websites.
Content management system
Blueprint's performance on mobile devices extends well beyond end users:
Incredibly intuitive – updating your website on the fly is a breeze
Flexible and functional – commonly used areas are easily accessible and multiple editing tools are available
All-in-one platform – no need to manage multiple portals
Completely customisable – fine-tune specials and forms to your unique needs
Version control – toggle between revisions or revert back to previously saved versions of content quickly
With Blueprint's content management system, you'll reach your customers with the information they need – from the latest specials and events to current hours of operation, even when you're on the move. And not only does Blueprint's CMS work on all devices and for all departments, but it works across all automotive tiers. Put simply, it just works.


Your customers are mobile. Your competition isn't – yet. Let us help you beat them to the touch.
*
indicates a required field.